Growing Bags 9/18/25/36/Planting a pocket Outdoor Fabric Wall Hanging Planter Felt Pocket Vertical Hanging Bag
Product Detail
Product Tags
Product Name: Growing Bag
Fabric Material: Felt (Non-woven fabric)
Color& Design: Black 9 flat bottom pockets each pocket size is 15*15cm
Green 18 flat bottom pockets each pocket size is 15*15cm
(Customizable according requirements)
Package Type:1pcs per OPP bag
Applicable scenarios: Indoor/outdoor/home/office club, etc
You could use it both indoors and outdoors. Create the DIY green wall, and put small pots in, or put them in the soil. it is great fun for planting.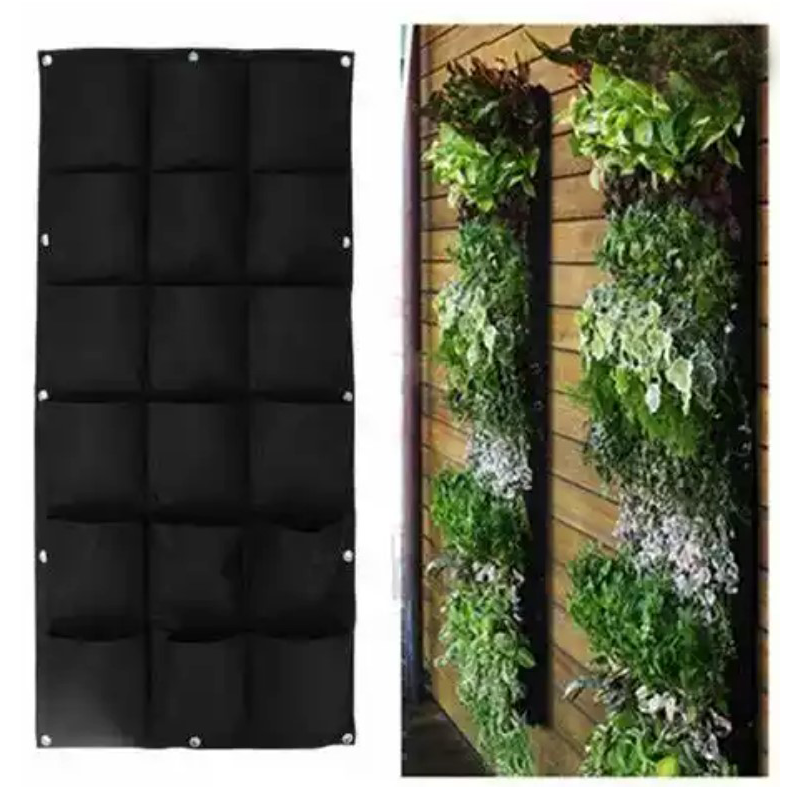 The positive effect of non-woven growing bag on planting?
The non-woven growing bag substrate cultivation technology can be widely used for the cultivation of melons, eggplants, strawberries, cowpeas, Dutch beans and other crops, not only for large-scale production in greenhouse, but also for the horticultural cultivation of potted fruits and vegetables, ornamental fruits and vegetables                                                           truck radiator
1. The cultivation container (non-woven growing bag) has the advantages of environmental protection, wide source, low cost, convenient use, etc;
2. The air permeability of plant rhizosphere is good, which is conducive to root development and high yield;
3. Significantly reduce matrix consumption and production cost;
4. The Israeli PCJ pressure compensation emitter can realize the uniformity of fertilizer and water between containers to ensure the neat and consistent growth of plants;
5. The containers are independent of each other, which can avoid the mutual spread of pests and diseases among plants, and is conducive to the development of green and safe products;
6. It is conducive to accurate fertilization and scientific fertilization based on containers, and the development of precision agriculture;
7. The container has mobility, high seasonal utilization rate and convenient post natal treatment.
---
Previous:
High quality 420D polyester PU silver coating outdoor garden patio egg hanging chair furniture cover
Next:
Ground Cover Landscape Fabric Control Weed Heavy Duty Weed Block Cover for Garden Yard Landscape Weed Control
---
Write your message here and send it to us
Products categories